Concrete & Asphalt Repair
Permanently fill and seal cracks in asphalt, cement and concrete.
Rapid hardening
Indoors or outdoors (even in frozen areas)
Stays elastic, will not turn brittle
Stops alligatoring
Seals cracks up to 3/4" wide
Designed for heavy traffic (won't pull up)
Prevents pavement ruptures
One kit of Crack Filler fills approximately 150 linear feet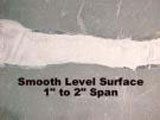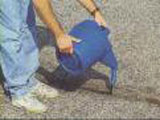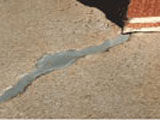 Industrial strength concrete patch solution, to fix and seal concrete or cement cracks in walls, floors, steps and masonry. Also useful for asphalt repair, including potholes and cracks. Proper maintenance and early care of concrete cracks or asphalt repair will add years to your investment.