Cleaners & Degreasers
Concrete Floor Cleaners & Concrete Floor Degreasers
For the most stubborn greases and embedded oils.
Properly preparing concrete floors prior to repairing, sealing, slip-proofing or painting is essential in order to achieve desired results.
Delta Chemicals Corporation offers a complete line Cleaners & Degreasers for use BEFORE our industry-leading repair and maintenance products. Easy-to-use and cost-effective, Delta Chemicals is your one-stop shop for all your concrete floor needs!
Citra Crystals with d-Limonene
Heavy Duty Concrete and Equipment Cleaner
Fresh Orange Scent
Free-Rinsing
Biodegradable
Contains No Caustic Soda
Use on Many Surface Types
Our powerful detergents contain a balanced blend of special surfactants, builders, and citrus extracts to quickly strip grease, oil, dirt, grime and other deposits from concrete floors and other washable surfaces. This formula is safe to use on most other surfaces including wood, plastic, metal and painted surfaces.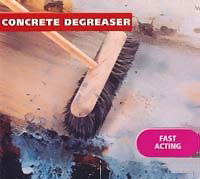 Extends Life of Floor
Prevents Floor Contamination
Can Be Used Concentrated or Diluted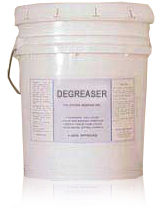 USDA:
USDA Authorization - Code C1: This multi-use cleaner is acceptable for all surfaces operation under USDA Inspection programs.